Description
Science-Based Nutrition
Helps Improve the Appearance of Skin and Nails
Helps Improve Long-Term Joint Comfort and Mobility
Virtually Tasteless and Odorless
Dietary Supplement
Non-GMO
Gluten Free
Soy Free
Doctor's Best Fish Collagen is a highly absorbable Type I collagen peptide from TruMarin Collagen. The low molecular weight provides rapid and efficient absorption for healthy skin, nails, and joints. TruMarin Collagen peptides contribute to healthy skin by increasing skin moisture, resulting in smoother skin and reduced wrinkle depth. Studies show that these small molecules in the collagen peptides provide superior bioavailability and digestibility. Contains no artificial color and is virtually tasteless.
Helps improve the appearance of skin and nails.
Helps provide building blocks for collagen synthesis.
Marine collagen helps boost the skin's resilience and capacity for water absorption and retention.
Helps increase skin elasticity for smoother, healthier skin.
Helps support deteriorated joint matrixes.
Helps improve long-term joint comfort and mobility.
Type I collagen is the strongest of all known collagen types.
Virtually tasteless and odorless, blends easily with any beverage.
Fish Collagen With TruMarin Collagen Peptides:
Helps support natural beauty from within.
Collagen is one of the most important structural substances in the body: 85% of the skin is collagen.
Contains Type I collagen which provides the primary support for the skin and joints.
Suggested Use
Suggested Adult Use: Add 1 powder stick pack to your favorite beverage daily, or as recommended by a nutritionally-informed physician.
Other Ingredients
None.
Contains fish (sustainable tilapia, crimson snapper, and saddletail snapper).
Warnings
Store in a cool dry place.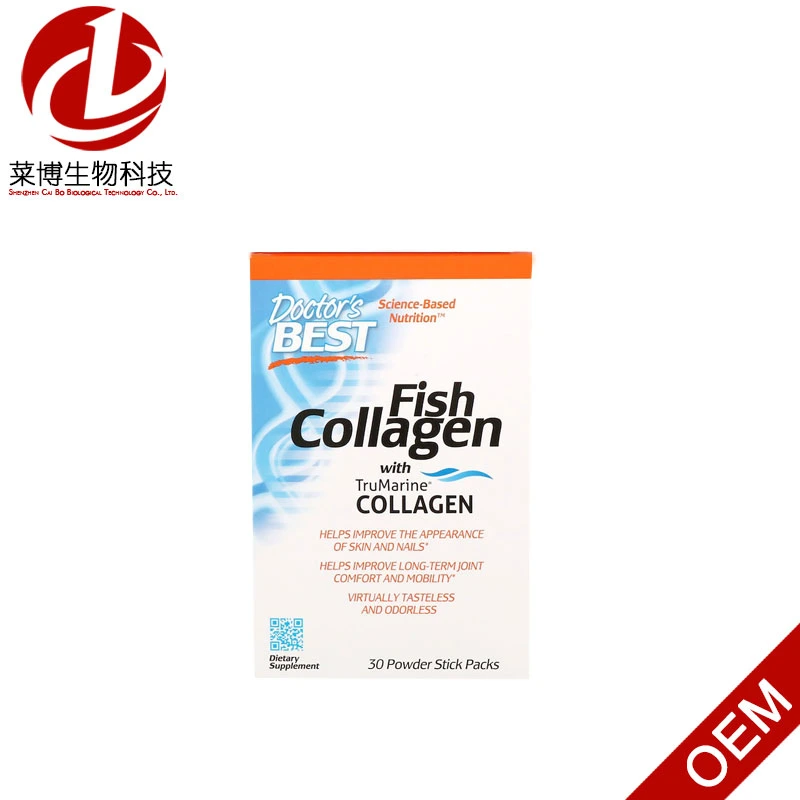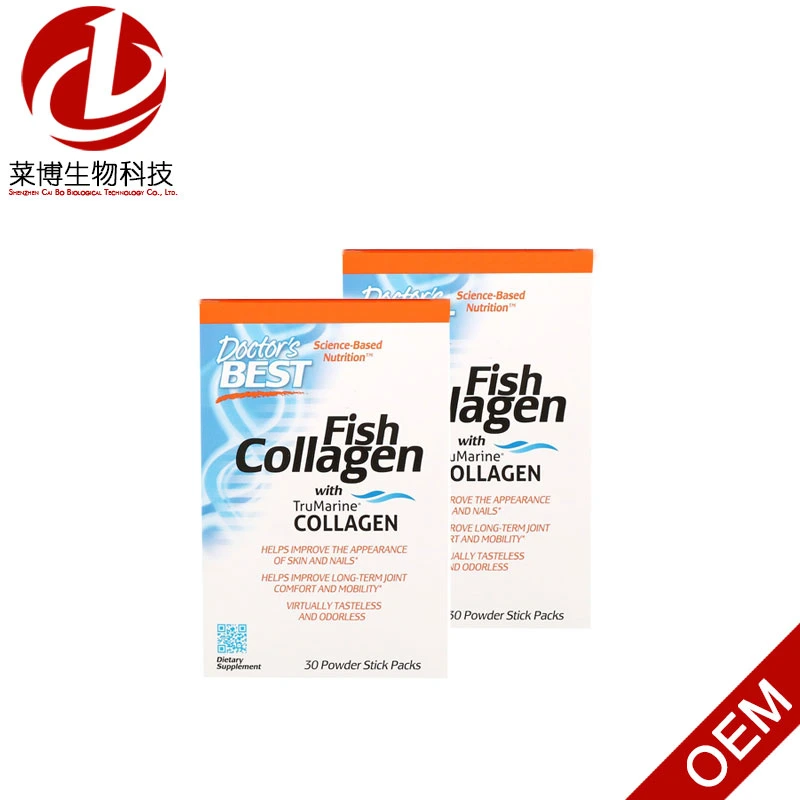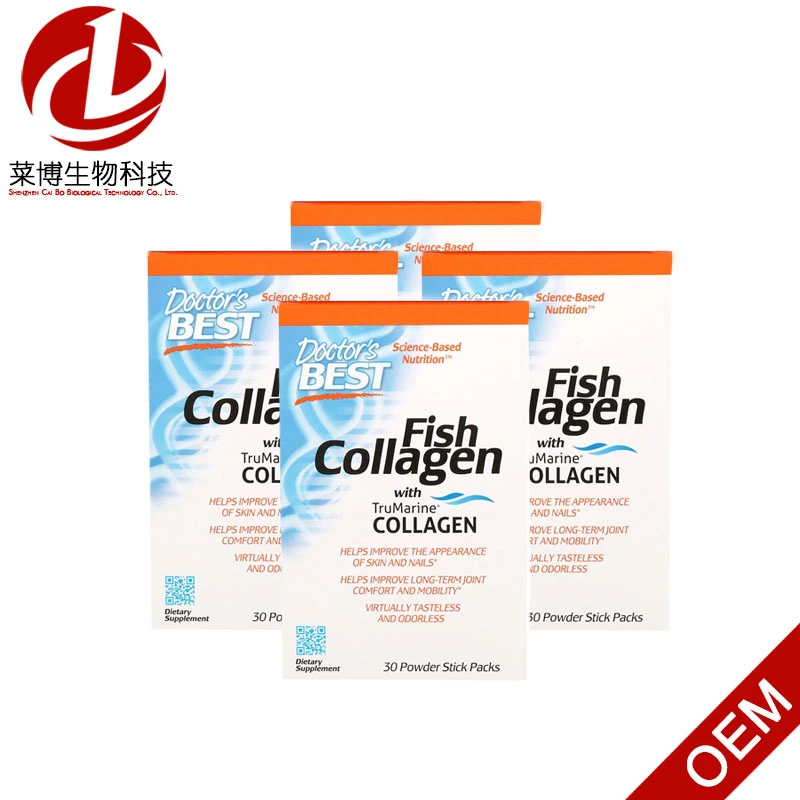 Supplement Facts
Serving Size: 1 powder stick pack
Servings Per Container: 30 servings
Amount Per Serving:
% Daily Value
Type I Fish Collagen (as TruMarine Collagen Peptides)
5 grams
†
† Daily Value not established.
Our Services
1.Focused on health food for 15 years.
2.100% pure and natural products, no additive.
3.High active ingredient products.
4.GMP/ISO/HACCP certificated
5.Various payment method:Western Union, T/T and so on.
6.Short lead time, all product delivery as soon as order confirmed, capsules delivery 5 days after order confirmed.Customized capsule delivery 8days after order confirmed.
7.Customized capsules available.