300ml Pet bottle Grape flavor Chia Seed with Aloe Vera Drink
No artificial flavors,no colors,no preservatives,more secure,more health
Volume cans : 300 ml
24 cans each carton
Shelf time:24 months
Flavors:aloe vera,fruit,peach,grape,orange,mango,watermelon,green apple,blueberry,strawberry
Aloe Vera Drink's Nutrition fact: Contain many Minerals, Amino Acids, Vitamins, Enzymes and Phosphokinase
| | | | |
| --- | --- | --- | --- |
| Nutrients | Unit | Thai RDI* | Composition of Aloe Vera |
| N (c) | . | 2 (11) | 4 (15) |
| Ash | Gram | 0.5 | 0.2 |
| Moisture (Water) | Gram | 84.4 | 88.3 |
| Energy (Enerc) | Kilo Calories | 61 | 49 |
| Protein (Procnt) | Gram | 50** | 0 |
| Fat | Gram | 65** | 0.6 |
| Total available CHO (Chocdf) include FIBTG | Gram | 300** | 10.9 |
| Dietary Fiber (Fibtg) | Gram | 25 | 0.2 |
| Calcium (Ca) | Milligram | 800 | 31 |
| Phosphorus (P) | Milligram | 800 | 3 |
| Iron (Fe) | Milligram | 15 | - |
| Sodium (Na) | Milligram | 2400 | 22 |
| Potassium (K) | Milligram | 3500 | 12 |
| Copper (Cu) | Milligram | 2 | - |
| Zinc (Zn) | Milligram | 15 | 0.1 |
| Vitamin A (Retinol) | μgram | . | 0 |
| β-Carotene (Cartb) | μgram | . | - |
| Total vitamin A (Retinol- Equivalent, RE) | μgram | 800 | - |
| Vitamin B1 (ThiA) | Milligram | 1.5 | - |
| Vitamin B2 (Ribf) | Milligram | 1.7 | - |
| Niacin (NIA) | Milligram | 20** | - |
| Vitamin C (VitC) | Milligram | 60 | - |
* Percentage of Thai Recommended Daily Intake is based on a 2,000 kcal diet
** %Energy distribution from protein, total fat and carbohydrate = 10:30:60, Total Saturated fat = 10% of total energy
We can provice you OEM and priate label service as your customized.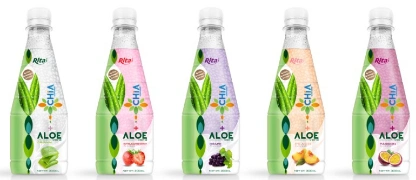 Company Information: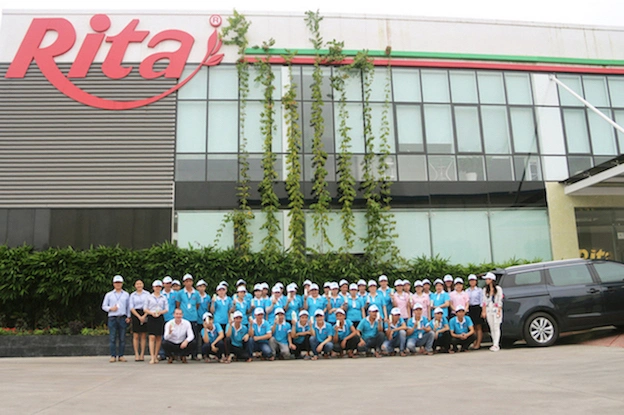 We are The Leading Beverages Manufacturer in Vietnam!,
We are Exporter, saler, manufacturers beverage, from Tropical fresh fruit juice in Viet Nam
We are specialized in producing Aloe vera drink, Coconut drink and Fruit drink. We are famous for aloe vera drink, coconut water, Basil seed juice, Chia seed juice, fruit milk, coffee drink, energy drink . We have our own farm and factory with advanced facilities at Vietnam
Nowadays our products are selling in the other big supermarkets in more than 70 countries especially in Latain America,Europe,UAE,Africa,and Oceania countries.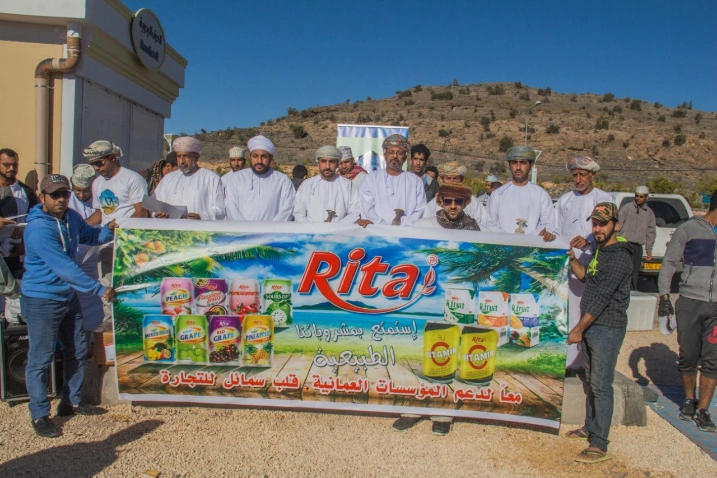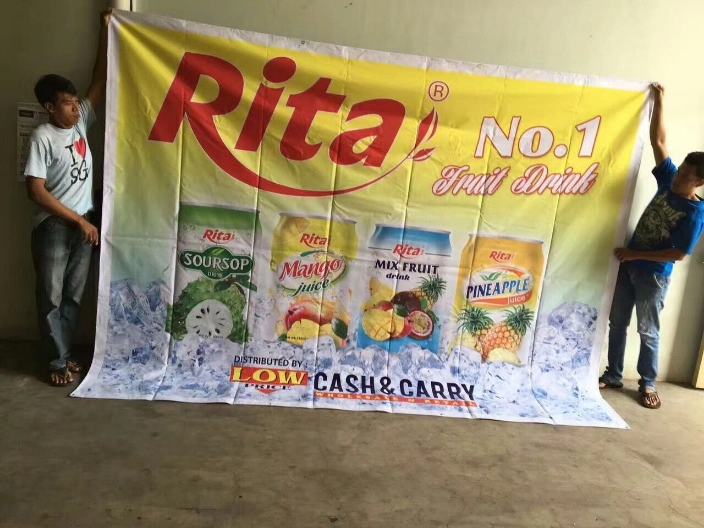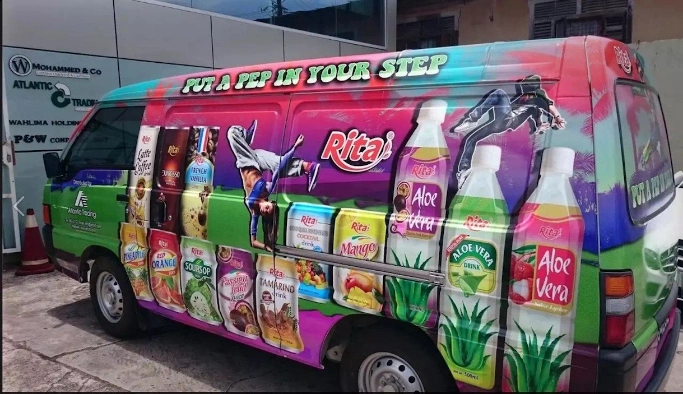 1/ How about quality for Rita product ?
Our products are made from natural ingredients,real fruit, not from concentrated, no preservative.
Rita also Passed the certificate of FDA/HACCP/ISO/SGS/QS/KOSHER/HALAL etc;
So pls belive with our quality.

2/ How preservation for product ?
- Products are kept at room temperature
- Shake before use
- If opend keep in fridge within 2 days