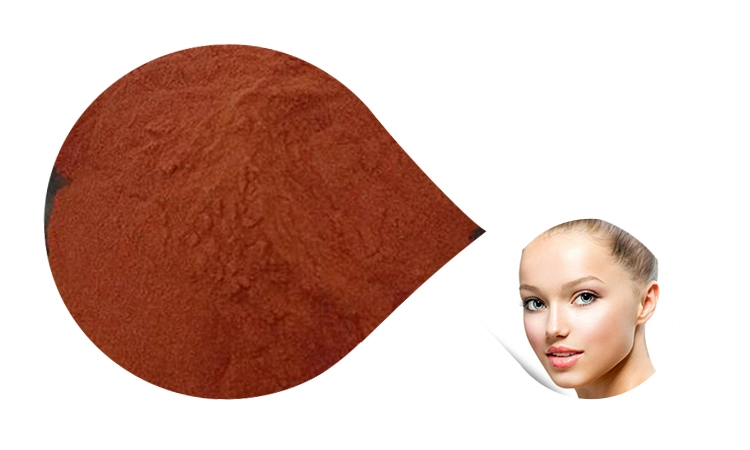 Factory Sell Natural Organic Grape Seed Extract Powder Plant Extract

| | |
| --- | --- |
| | Factory Sell Natural Organic Grape Seed Extract Powder Plant Extract |
| | |
| | |
| | Grape plant grape (Vitis vinifera L.) seeds |
| | Brown red powder, gas micro, taste astringent |
| | |
| | |
| | |
| | |
| | Stable for 2 years at room temperature with proper storage and handling |
Grape seed extract is a nutritious food made from natural grape seeds and supplemented with active
ingredients such as vitamin E. Grape seed extract is a new type of highly effective natural antioxidant
that cannot be synthesized from grape seeds.
Grape seed extract

is the most powerful anti-oxidant and free radical scavenging material found in nature.


Grape seed extract is

antioxidant activity is 50 times that of vitamin E and 20 times that of vitamin C. Grape
seed extract can effectively remove excess free radicals in the human body. The role of delaying aging and enhancing immunity.

Antioxidant, anti-allergic, anti-fatigue enhances physical fitness, improves sub-health state, delays aging,
improves irritability, dizziness, fatigue, memory loss and other symptoms.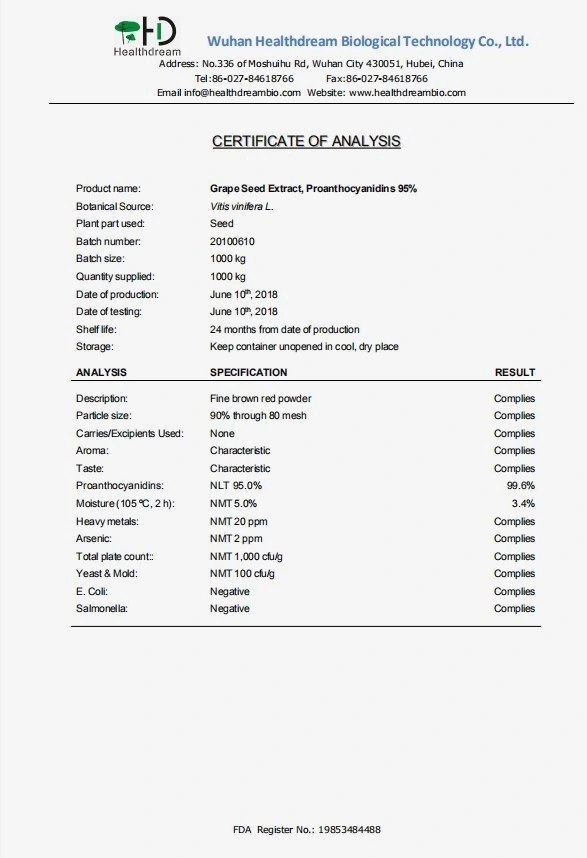 1.

Grape seed extract, Radical scavenging properties,Anti-aging
2.

Grape seed extract, Reduces risk of clogged arteries,Helps control blood pressure
3.

Grape seed extract, Aids in reducing edema
4.

Grape seed extract, Aids other conditions, controlling blood sugar levels, for example
5.

Grape seed extract, Improves skin's elasticity
6.

Grape seed extract, Boosts wound healing
7.Grape seed extract, Anti-inflammatory, anti-bacterial and anti-fungal pro

Grape seed extract
can be used as
medicine, Health foods and foods, Cosmetics