| | |
| --- | --- |
| Product name | Grape seed extract |
| Latin Name | Vitis vinifera L. |
| Part Used | Seed |
| Active Ingredient | proanthocyanidins |
| Specification | 95% proanthocyanidins(OPC) |
| Apperance | Red brown powder |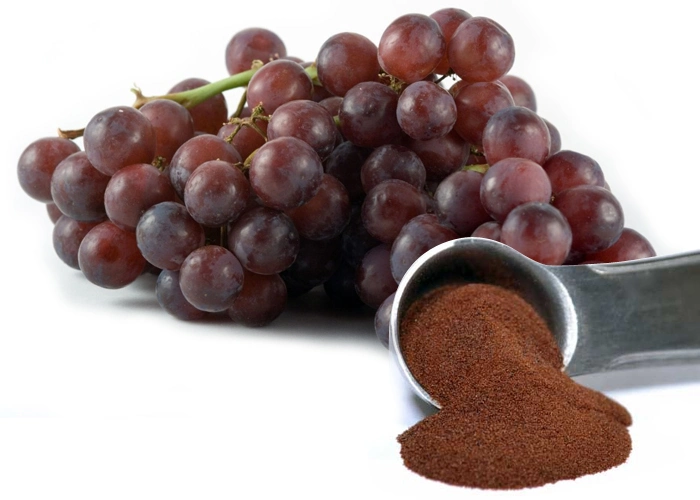 What is Grape Seed Extract and where to buy Grape Seed Extract?
Product Introduction:

Grape seed extract (GSE) is a dietary supplement made from the seeds of grapes.
It's a potent source of antioxidants, particularly proanthocyanidins.
The antioxidants in GSE may help alleviate oxidative stress, inflammation and tissue damage that can occur alongside chronic diseases throughout your body.
By supplementing with GSE, you'll reap the benefits of better heart, brain, kidney, liver and skin health.
Grape seed extract is another powerful antioxidant. It strengthens and protects living tissue and aids in circulation. It is a super antioxidant, 20-50 times more powerful than vitamin C, E and beta-carotene. As we age, our bodies produce less antioxidant to combat the aging process and therefore need to supplement with these.
Grape seed extract contain natural bioflavonoids called proanthocyanidins which help support the health of the cell membranes from free radical damage. It also provides cardiovascular protection by preventing oxidation of lipoproteins, making them less likely to stick to blood vessel walls
Grape Seed is rich in Oligomers Procyanodolic Complexes (OPC), which is a powerful antioxidant.
Health Benefits of Grape Seed Extract.
1. Grape seed extract Can Reduce Blood Pressure.
GSE may help reduce blood pressure, particularly in young to middle-aged and overweight people.
2.Grape seed extract Could Reduce Oxidative Damage.
GSE may help reduce your risk of heart disease by inhibiting the oxidation of "bad" LDL cholesterol and by reducing oxidation to heart tissue during times of stress.
3.Grape seed extract May Improve Collagen and Bone Strength.
Animal studies show promising results of GSE for arthritic conditions and collagen health.
4. Grape seed extract Can Improve Blood Flow.
GSE has been shown to improve blood flow and reduce the risk of blood clotting, which may benefit those with circulatory problems.
5.Grape seed extract Supports Your Brain as It Ages.
GSE shows potential in inhibiting many of the degenerative characteristics of brain and cognitive decline. However, more human studies are needed.

Packages and storage

Package: 1kg/bag, 25kgs/paper drum or according to your request.
Storage: In Tight, Light-resistant and Dry Place. Avoid Direct Sunshine.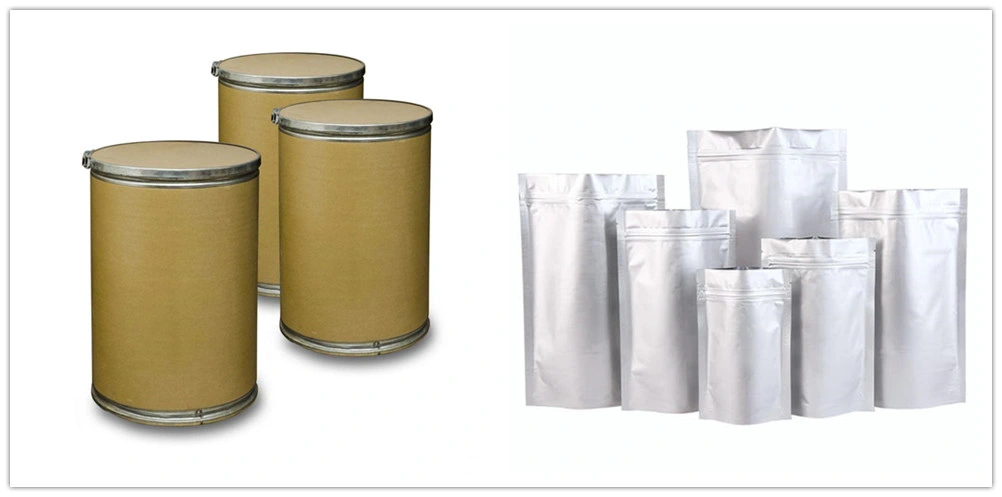 Our Company